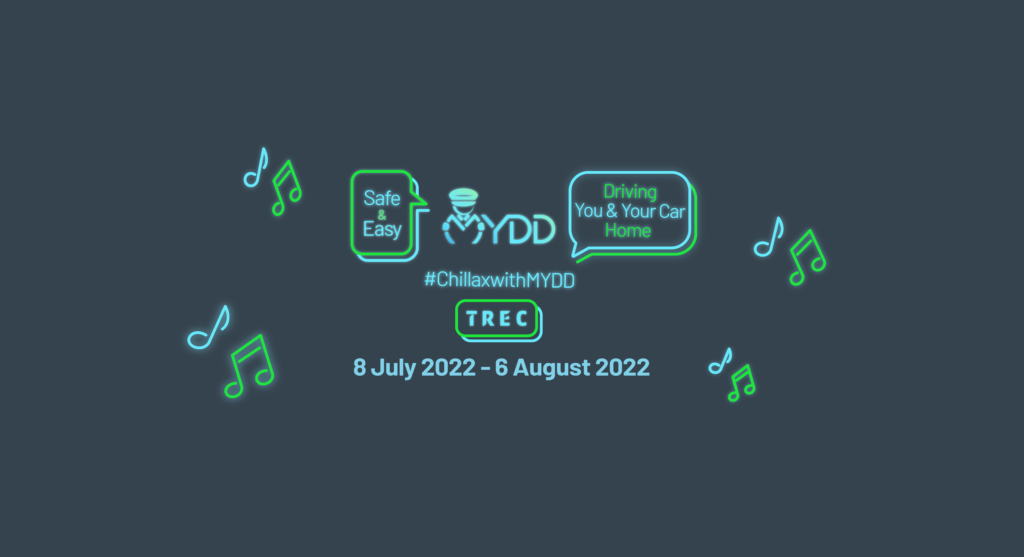 We're glad to announce that MYDD launches #ChillaxwithMYDD campaign in TREC KL from 8 July 2022 – 6 August 2022. It's our first event and we're excited to host an event in the largest entertainment spot in central of Kuala Lumpur.
Throughout the campaign, we'll be having some exclusive promotions, beverage vouchers, free gifts and games for TREC KL customers. We hope that TREC KL customers would enjoy their night without worries of driving after happy hours. Let us escort you home !
MYDD, the greatest designated driver service brand in Malaysia.
Do check out our latest social media posts on
FB: MYDD.my (@mydd.official)
https://www.facebook.com/mydd.official/
IG: MYDD.my (@mydd.official)
https://instagram.com/mydd.official/
TW: MYDD.my (@mydd_official)